Friday 5 — 2.19.2016


Weekend fun: Retro fans, delight! You can now recreate 1977 by watching Star Wars as restored from 35mm prints, thanks to Team Negative 1.  Alternatively, celebrate Star Trek's upcoming 50th anniversary by flying your USS Enterprise drone.
Every Friday, find five, highly subjective pointers to compelling technologies, emerging trends, and interesting ideas that affect how we live and work digitally. Try out the Friday 5 archive, or sign up for a weekly email.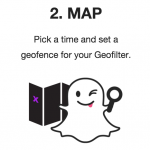 Read next