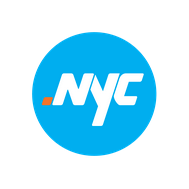 Just over a year ago, I wrote a couple of posts about generic top level domains (gTLDS) — what people were applying for, and the risks of domain expansion.
Last week Mayor Mike Bloomberg announced .nyc, a top level domain the city will make available only to NYC-based businesses and residents. The theory is that a high-rent, sought-after internet domain is a brand benefit, and an opportunity for NYC-based businesses. There are still a number of legitimate questions about the both the execution and the benefit, but it's an interesting effort in the context of Bloomberg's broader digital innovation legacy.
On the coattails of this announcement, GoDaddy announced a marketing effort to push Los Angeles firms to adopt the .la domains. Unlike the newly approved .nyc, the domain is already available, and assigned to Laos. Not sure how much traction this will get as a non-exclusive offer without alignment to broader digital city initiatives.
Is there value in .nyc and other city-based geographic domains promoting locale as brand? Or will knowing domain names become a charming anachronism, like knowing telephone numbers (1-800-54-GIANT, anyone?) before an age of one-click mobile Yelp and speed dial? Traffic referrals today come primarily from search and social, with mobile social on a rapid rise. If I had a relative investment to make, I would prioritize optimizing for social before the additional domain, but am curious to see who opts for both.