Should engineering managers responsible for teams and deliverables still continue to code 30% of their time? Eliot Horowitz, CTO and co-founder of Mongo DB, published a persuasive argument for bucking the accepted path of coder –> dev lead –> non-coding manager.
Why? Horowitz points out that a manager who still codes will be more skilled in ensuring accurate estimates (in my experience, highly capable development team are prone to deliver overly optimistic estimates), able to make informed decisions regarding technical debt, and have improved credibility with their teams. There are, of course, obstacles — primarily allocating the time and solving for the plague of meetings that can accompany management.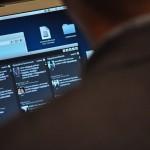 What does this mean for leaders responsible for digital teams, many of whom occupy a CMO or similar role? In the 1990s when mainstream digital emerged there was a complete disconnect between the entire C-suite and digital practices. Executives had little or no exposure to the day-to-day operation of the internet. Websites in large companies were the domain of someone called a Webmaster, who sat in the IT department. Marketing was busy trying to keep those ugly and irrelevant URLs out of their paid media and far from their pristine collateral.
[tweetable]Today there is an opportunity to bridge the gap between executive experience and operational digital strategy.[/tweetable] Many still believe that promotion to manager and then director and then executive necessitate a complete remove from hands-on digital practices. While a leadership role must reflect disciplined, offline focus, something is lost when your administrative assistant is updating your LinkedIn profile. A marketing leader in 1995 could be relatively certain that best practices in existence since 1955 — brand, advertising, direct, outdoor, media relations — were not constantly being rewritten. Executives today have no such luxury.
How can leaders responsible for digital strategy and large teams keep up? Many successful marketing and media executives allocate time to work hands-on digital into their schedules: through hacks for managing their information diet, participating in structured social channels, and setting realistic goals for C-level engagement.
Ultimately, which will be more expensive: the time spent mastering and connecting through digital channels, or the risk of failure stemming from a knowledge gap between digital strategy and execution? Given the high value and fast pace of best-in-class digital, the cost of a personal disconnect from digital comes at a higher price for both the individual and the organization.
Photo credit: joeshoe