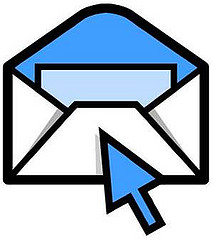 In 2011, email was not long for this world according to virtually all the tech headline writers out there. Three recent events are reminders that there's still a lot of opportunity inherent to highly-measurable, easily-adjustable content delivered to you anywhere on your mobile device.
Earlier this summer, Wired reminded us not to dismiss email given all the data-driven insight it provided to the Obama campaign:
Some Tech staffers had dismissed email as old-fashioned and uncool, without understanding how indispensable it would be in saving the campaign.
Last week, the New York Times realized that boomers are still heavy email users (and valuable consumers for their advertisers):
We're pleased to announce that starting on Tuesday, Aug. 6, Booming will publish a weekly e-mail newsletter. This means you won't have to go looking for us — we'll find you.
And it's not just the old media stalwarts. Quartz announced this weekend that it's expanding its daily brief to include a weekend edition.
When we tried out a weekend version of the Daily Brief a while back, the response was enthusiastic. So from today we'll be in your inbox each Saturday morning too, with some thoughts on the week's big themes and the best writing we've seen on Quartz and around the web. Please give us your feedback, as always, by replying to this email. We hope you enjoy it.
Photo credit: greggoconnell